The best things to do in Miami this weekend - Dec. 9-11
Here are some ideas about what you could be doing in Miami this weekend.
By Michael Hamersly | mikehamersly@gmail.com12/5/2016
Friday, Dec. 9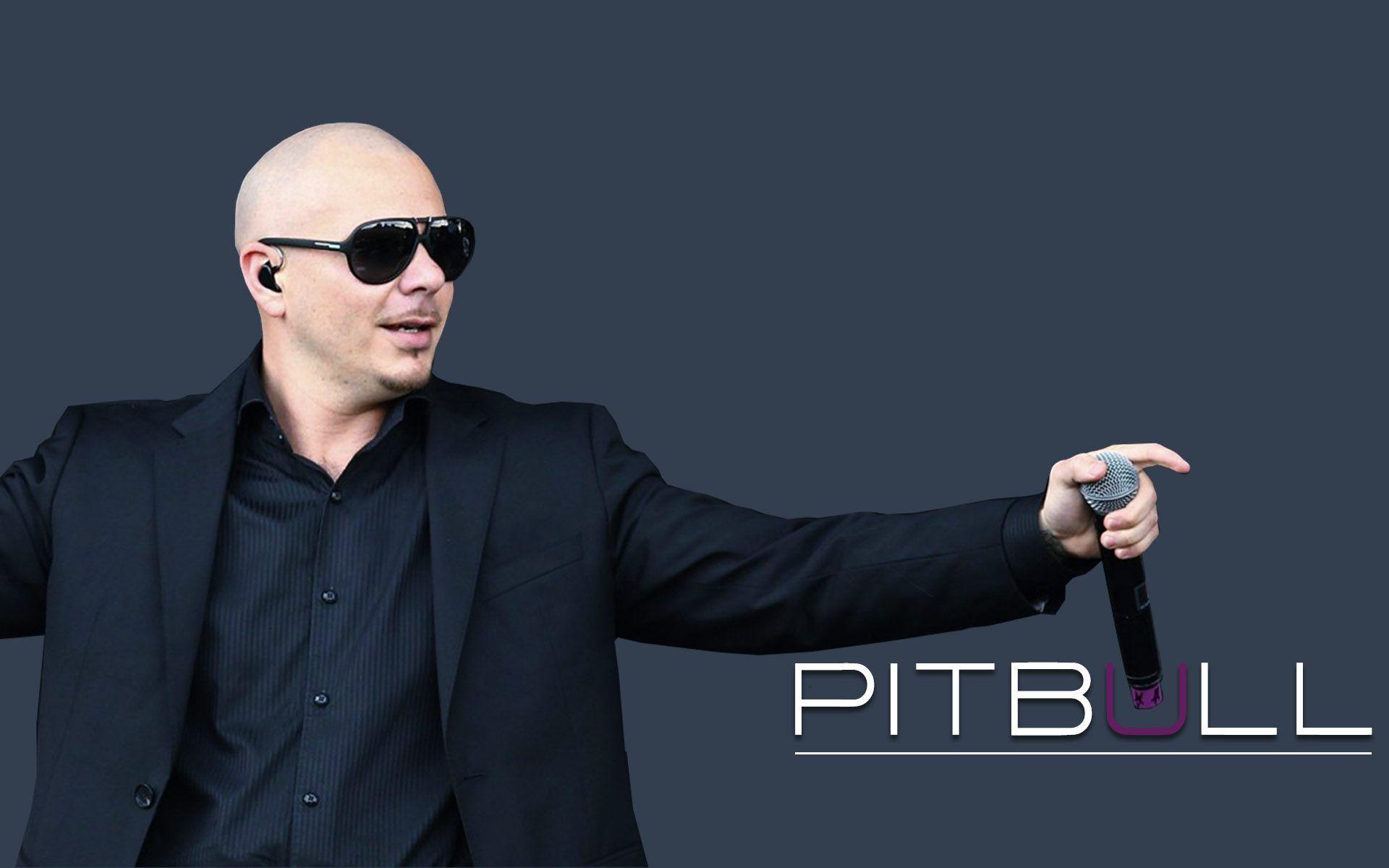 MR. 305
PITBULL
The night before serving as the Grand Marshal of the 45th Annual Seminole Hard Rock Winterfest Boat Parade, South Florida's favorite party-music son performs a sexy, high-energy show featuring massive hits including "I Know You Want Me (Calle Ocho)," "Culo," "Hotel Room Service," "Give Me Everything," "Don't Stop the Party," "Feel This Moment" and "Timber," plus the newer singles "Climate Change" and "Messin' Around."
Details: 8 p.m. Friday at the Hard Rock Live Arena at Seminole Hard Rock Hotel & Casino, 1 Seminole Way, near Hollywood; Ticketmaster; $70-$140.
IN CONCERT
MS. LAURYN HILL
Two chances to catch "The MLH Caravan: A Diaspora Calling! Concert Series," starring ex-Fugee Hill, who takes the stage to sing hits including "Doo Wop (That Thing)," "Everything Is Everything," "Ex-Factor" and her version of Roberta Flack's classic "Killing Me Softly." Each show will also feature performances by artists from different parts of the African diaspora, including Seun Kuti, son of legendary Afrobeat pioneer Fela Kuti.
Details: 8:30 p.m. Friday and Sunday at the Fillmore Miami Beach at Jackie Gleason Theater, 1700 Washington Ave., Miami Beach; LiveNation.com; $56.50-$127.
Saturday, Dec. 10
CIRQUE DU SOLEIL
KURIOS – CABINET OF CURIOSITIES
The latest acrobatic spectacle of beauty and power from Cirque du Soleil presents a tale in which time comes to a complete stop, transporting the audience inside a fantasy world where everything is possible. In this realm set in the latter half of the 19th century, our perception of reality is utterly transformed. See why the Chicago Tribune calls Kurios a "fantastic show that reveals this extraordinary artistic company's singular capacity for exploration and metamorphosis."
Details: 4:30 and 8 p.m. Saturday and 7 p.m. Sunday, running through Jan. 29, next to the Hard Rock Stadium, 347 Don Shula Dr., Miami Gardens; www.cirquedusoleil.com/kurios; $39-$160.
WINTER CONCERT
NICOLE HENRY
Sultry jazz chanteuse (and UM grad) who beat out Tony Bennett and George Benson for the 2013 Soul Train award for Best Traditional Jazz Performance performs her annual concert benefitting Miami Children's Initiative, filled with Christmas cheer.
Details: 6:30 p.m. VIP reception ($125), 8 p.m. showtime, at the Colony Theatre, 1040 Lincoln Rd., Miami Beach; www.colonytheatremiamibeach.com; $30-$45.
HOMECOMING KING
HASAN MINHAJ
Hilarious comedian, actor and senior correspondent on "The Daily Show" makes his theatrical debut in this show based on true events from Minhaj's first generation Indian-American experience of navigating between two disparate worlds.
Details: 8 p.m. Saturday at the Broward Center for the Performing Arts, Amaturo Theater, 201 SW Fifth Ave., Fort Lauderdale; 954-462-0222 or www.browardcenter.org; $27.50-$37.50.
TELL IT TO HER HEART
TAYLOR DAYNE
Pop and freestyle queen of the late-'80s revisits hits including "Tell It to My Heart," "Heart of Stone," "Prove Your Love" and "Love Will Lead You Back," plus newer tracks including "Dreaming," "Beautiful" and "My Heart Can't Change." And if you're really lucky, Dayne will rock out with her cover versions of the Red Hot Chili Peppers' "Under the Bridge" and the Rolling Stones' "Fool to Cry."
Details: 8 p.m. Saturday at The Casino at Dania Beach, 301 E. Dania Beach Blvd., Dania Beach; www.casinodaniabeach.com; $25-$55, $125 VIP (as part of table of four for $500).
A SARDINE CHRISTMAS
HOT SARDINES
Two chances to catch this blistering band from Brooklyn that's bringing back the "hot jazz" sound from the Roaring Twenties through the '40s, with a smoking horn section, upright bass, stride piano and even a tap dancer. You'll hear standards plus clever takes on yuletide faves.
Details: 8 p.m. Saturday at the South Miami-Dade Cultural Arts Center, 10950 SW 211th St., Miami; 786-573-5300 or www.smdcac.org; $37.50-$60; 8 p.m. Monday at the Kravis Center for the Performing Arts, Dreyfoos Hall, 701 Okeechobee Blvd., West Palm Beach; 561-832-7469 or www.kravis.org; $25-$75.
BENEFIT CONCERT
THE DAN HOSKER MUSIC CONTINUUM
South Florida rock royalty jams for a great cause on Throwback Night, with performances from Charlie Pickett, Humbert, Mr Entertainment & The Pookiesmackers, The Bikes, Amy Baxter, Rat Bastard and a special all-star performance of the Rat Opera featuring Russell Mofsky, Brian Franklin, Diane Ward, Rene Alvarez, Nil Lara, Bobby McIntyre and many more. Proceeds benefit The Dan Hosker Music Continuum Scholarship Fund and the Diane DeFino Landa/Broward County Animal Care and Adoption Center's "foster fund."
Details: Doors open at 8 p.m. Saturday at Churchill's Pub, 5501 NE 2nd Ave., Miami; 305-757-1807 or www.churchillspub.com; $10.
IN THE HOUSE
DIRTY SOUTH
Let loose from all your holiday stress with a banging night at one of the hottest clubs on the planet, powered by beats from this Aussie epic house DJ, aka Dragan Roganovic, who won a Grammy in 2010 alongside Axwell for Best Remixed Recording (Non-Classical).
Details: 11 p.m. Saturday at LIV Nightclub, 4441 Collins Ave., Miami Beach; www.flavorus.com; $40.
Sunday, Dec. 11
FREE GOSPEL SUNDAYS
MIAMI MASS CHOIR
South Florida's beloved gospel group – whose members joined Kanye West onstage at the 2004 MTV Video Music Awards for a stirring performance of his hit "Jesus Walks" – celebrates its new album, "Miami Mass Choir Live: At the Adrienne Arsht Center," set to drop on Friday.
Details: 5 p.m. Sunday at the Adrienne Arsht Center for the Performing Arts, Knight Concert Hall, 1300 Biscayne Blvd., Miami; 305-949-6722 or www.arshtcenter.org; free, check online for First-Access Passes.
FAIRCHILD TROPICAL BOTANIC GARDEN
HOLIDAY CONCERT
Annual glitzy, ritzy blowout features the Fairchild Ensemble Players performing seasonal favorites and classical pieces under the direction of the one and only James Judd, plus delicious food, drink and desserts under the stars.
Details: 6-10 p.m. at Fairchild Tropical Botanic Garden, 10901 Old Cutler Rd., Coral Gables; www.fairchildgarden.org; tickets start at $250.
SHE'S FIERCE
AMANDA PALMER
If an artist is also known as "Amanda F---ing Palmer," you know you're in for a mind-blowing show. And that's just what you'll get from this alt-rock, cabaret-punk performer (also lead singer of The Dresden Dolls) from New York who takes performance art to another level. Also on the bill: Jason Webley and Jherek Bischoff.
Details: 7:30 p.m. Sunday at the Culture Room, 3045 N. Federal Hwy., Fort Lauderdale; www.cultureroom.net; $25.
SWINGING HOT JAZZ
DJANGO FESTIVAL ALL-STARS
Lovers of jazz and swing, guitar aficionados and fans of the "Great American Songbook" will soak up this show that harkens back to the 1930s and '40s in Paris, where gypsy guitarist Django Reinhardt teamed up with jazz violinist Stephane Grappelli to create The Hot Club Quintette of France.
Details: 8 p.m. Sunday at the Faena Theater, 3201 Collins Ave., Miami Beach; Ticketmaster; $65-$135.
Next Week
HOLIDAY & HITS TOUR
THE BEACH BOYS
Celebrate 50 years of Good Vibrations with the ultimate California surf-rock band, whose sweet harmonies will caress timeless hits including "Surfin' USA," "Surfer Girl," "Fun, Fun, Fun," "I Get Around," "California Girls," "Help Me Rhonda," "Barbara Ann," "Good Vibrations," "Wouldn't It Be Nice" and "Kokomo," plus holiday favorites. Fun fact: Beach Boy Bruce Johnston wrote Barry Manilow's signature hit "I Write the Songs."
Details: 8 p.m. Thursday at the Adrienne Arsht Center for the Performing Arts, Knight Concert Hall, 1300 Biscayne Blvd., Miami; 305-949-6722 or www.arshtcenter.org; $59.50-$89.50.
free for all
JAZZ IN THE LOBBY
6:30-9 P.M. WEDNESDAY: Take a break from holiday shopping to enjoy the annual Young Titans of Jazz concert, featuring the Ransom Everglades RE Combo and the JECC Jazz Boot Camp Ensemble; Lobby lounge of the Olympia Theater at the Gusman Center for the Performing Arts., 174 E. Flagler St., Miami; 305-374-2444 or www.olympiatheater.org.