11 Places to Listen to Live Music Every Night in Miami
Visit these places and you can listen to Miami's music scene
Curated for Miami.com by the Prism Music Group5/23/2016
There's no denying that music is embedded into every culture, providing the rhythm at which each person struts through their days and nights. Miami's music scene is most certainly not an exception to that rule. With recent venue closings there has been a widespread panic about catching good local music, but finding live tunes is actually a lot less daunting a task than you may think. We've gone ahead and listed some of our favorite spots for shows and concerts so you can catch music every night of the week. (In no particular order.)
(or "Bougies" as loyal locals call it)
Why we love it: It's a wooden home-turned-dive bar with good vibes and drink specials.
When to go: Their new "Thursday Living Room Sessions" with ArtOfficial packs the place with some of the best MCs and musicians in the city.
Why we love it: it's just the right amount of gourmet and off-the-beaten-path.
When to go: There's live jazz every night, so take your pick.
Why we love it: It's a Calle Ocho classic with over 80 years of musical culture under its belt.
When to go: Their Saturday "La Pachanga" party always features show-stopping Latin music, and Sundays wind you down with a collection of the local greats and Vlade Divak improvising for your sonic pleasure.
Why we love it: Great place for people-watching with delicious tap brews and cocktails in hand.
When to go: Their Jazz Tuesdays have become a religious outing for many live music heads around the city. Upright bass in a bar? We're about it.
Why we love it: With big name clubs as its neighbors, it's managed to keep the speakeasy feel that has made it so likeable.
When to go: There's good music every night, but try to catch their collaborations with local record label, Gummdrops.


Why we love it: It's indoor and outdoor, covered in art, and a representation of why we love Wynwood in the first place.
When to go: Catch live music in the back room which can vary. Cramped and intimate, we've caught some awesome bands there like Patrick & The Swayzees (local) and Jessica Hernandez & The Deltas.


Why we love it: The perfect outdoor garden vibe you need to bask in the beauty of our city.
When to go: There's always something great happening, but head there on Sundays for Reggae with Kulcha Shok.


Why we love it: It's breezy and welcoming, a refreshing gem on South Beach. Not many hotels can boast live music in their lobby these days.
When to go: Thursday-Saturday listen to Prism's curated sounds in the lobby featuring local singer-songwriters and bands.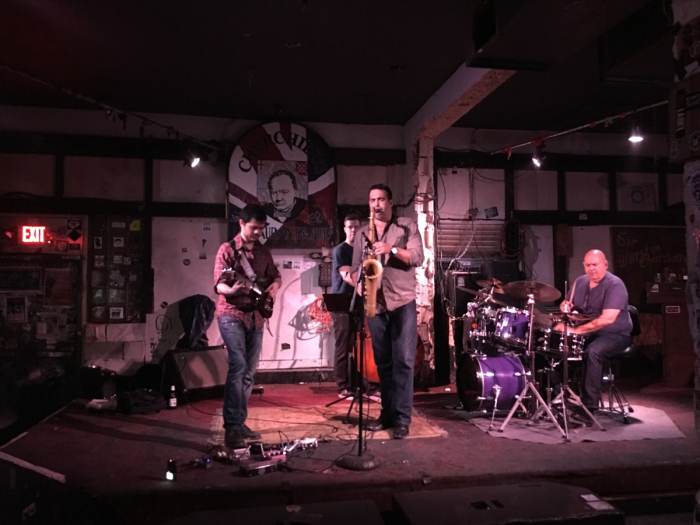 Why we love it: Just the very history of the place is enough to keep you coming back for a dimly-lit night.
When to go: Venues like this that boast live music 7-nights a week are rare, especially if they're the protectors of rock in the city.
Why we love it: Started by the same team that brought us The Broken Shaker...what's not to like?
When to go: Keep an eye out on their events calendar, speckled with great local DJs and live performances inside.
Why we love it: Midtown's shining gem for local live music.
When to go: With live tunes every night, this venue helps make sure musicians keep practicing in Miami.
The Prism Music Group is a community building and cultural programming agency that nurtures our creative community through experiential events and storytelling. For more information visit theprismmusicgroup.com